Buy Soccer Uniforms from the Experts! (It's ALL we do!)
"Direct from the factory" approach makes outfitting your team easier, cheaper and faster. Buying soccer gear doesn't have to be hard! Allow our experts to guide you through the process. You'll take the field in-style and under budget.
Jerseys by kickoff - Guaranteed!
TotallySoccer eliminates the stress of receiving your uniforms on-time. With 30+ years manufacturing experience, we guarantee your team's uniforms by game day.
We make, print & ship the product, so we control the delivery!
Team Orders Ship in 3-10 days
Club Orders Ship 2-4 weeks
Take the hassle out of buying soccer uniforms! Learn more...
SOCCER JERSEYS
20+ Jerseys for Men, Women and Kids
Factory Direct Pricing
16 Colors plus Custom Colors Available
YXS to AXXL
Free Team Logo & Number
SOCCER UNIFORMS
Uniforms include jerseys,
shorts and socks
Free Team Logo & Number
Uniforms for Men, Women and Kids
Teams ship in 3-10 days
SOCCER PACKAGES
Best Value!
2 Jerseys, 1 Short, 2 Socks
Select from 5 Packages
Youth and Adult Sizing
Free Team Logo & Number
Personalize Your Soccer Jerseys
Simple (+Free) to Customize!
Submit Your Team Logo or
Personalize one of 200+ stock logos
Select Your Numbers
Take the Field!
Need Names, Sponsors or More? Details...
Buy all the equipment you need to take the field!
From soccer balls to cones and portable soccer goals to replacement nets, Totally Soccer is the Total Soccer Source!
Guaranteed by Game Day
Soccer Jerseys
Soccer Uniforms
Soccer Packages
Free Number & Logo
Field Equipment
Cut through the Hassle of Buying Soccer Jerseys!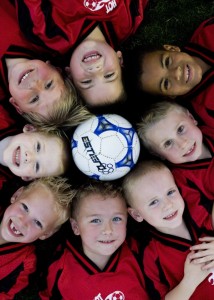 Shop our soccer store for the easier, cheaper and faster way to receive your gear by kickoff and Never Discontinued – we guarantee it!  Our "Direct from the Factory" approach means:
Outfitting your soccer team couldn't be easier! Call 888-660-8326 now!
Recommended by Soccer Moms & Dads!
You guys did fantastic – as usual. The uniforms arrived exactly when promised, despite the short notice. And as a result, we still don't have the most talented teams out there, but we certainly have the best looking (and all at a price that our small club can afford). I look forward to working with TotallySoccer again in the future. Thanks again for the great work!
– Tom, Berwyn Heights, Maryland
Read more testimonials
Copyright © 2011 Totally Soccer LLC. All rights reserved. | Sitemap