Upgrade your team's style with some funky soccer socks! These socks perform and are fun – available in a ton of colors, styles and sizes. Shop socks and let your imagination run wild!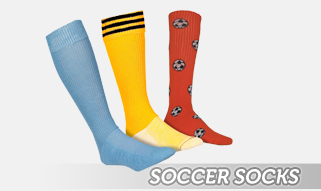 Made to perform – built to last! Teams can select shorts to match their soccer jerseys to create their ultimate soccer uniforms. Sizes from Youth XS to Adult XXL. Check out the soccer shorts!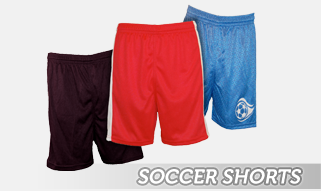 Don't forget about your netminder – the last defender of your goal! Goalie jerseys to outfit any team – and include the same free personalization as your team soccer jerseys. Shop Goalie Jerseys!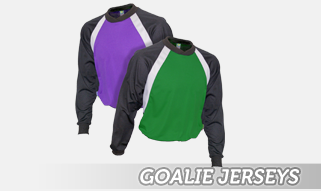 Copyright © 2011 Totally Soccer LLC. All rights reserved. | Sitemap